Baby Shower Favors are among the many concerns for the baby shower party, one of the most fun events during pregnancy. Having a baby shower party is one of the best ways to celebrate the coming birth of  your baby with your friends and family! Baby showers need to be a very joyful and memorable experience, not only for the mother-to-be but for all the guests too. Contrary to what most people think, planning a baby shower need not be complicated , though the event does require one to plan several things.
The Baby shower favours are among the things you should consider when you plan to have a shower event. These gifts are like tokens of appreciation for guests, the family and even your friends, for making time to celebrate with the mother-to-be during her occasion of joy. Below are some inimitable and amusing baby shower favour ideas that you can use in order to get started.
Throughout the whole school year, you and your kids have probably been very busy with a lot of things to the point that maybe you haven't spent a lot of quality time together.
You were probably busy doing household chores, attending to the demands of your business and performing wifely and other mommy tasks so your quality time with your kids have been reduced to your daily routine of preparing them for school, cooking their meals and snacks, washing and pressing their uniforms, and helping them do their assignments in school. While you were working, your kids were also quite preoccupied with schoolwork and other extra curricular activities, not to mention their constant 'hanging out with friends' plus sleepover sessions.
Yes, you've spent time with them but you probably haven't given them quality time and attention – real family bonding. No need to worry though – you've got time to catch up this school break. If you're guilty of near zero bonding time with kids, here are some things you can do…
Play Games with your Kids
Try playing old-fashioned games with your kids like Charades or Twister, or raise the geeky-ness a bit higher with monopoly, chess, checkers, snakes and ladders, and the likes. You can also try word puzzles. You can play on paper or you can also try mobile or pc games. If you are the sporty type (and even if you're not), you might want to take your kids bowling, or play baseball, basketball, volleyball, etc. – whatever sport your kid is interested to try. Whenever you play however, always remember that you're playing to bond with your kids – not compete with them. Read more
Your Mommying sched can get very hectic sometimes – and most of the time, the roughest part of the day is 'the Morning'. It's when everyone is very busy doing this and that – prepping themselves for the rest of the day, while the mom helps with all the 'prepping' and the 'getting done' despite the fact that she too, will have a very long day, and she also has to prepare herself.
Now, if we want to remain energetic and productive the whole day, us moms have to make the most of our mornings. We have to make it less stressful – but as productive as we hope it would be. Here are some tips that could help you…
Raising a child who's been diagnosed with an autism spectrum disorder can be challenging for the whole family. Because every child is different, there is no one plan that will help every child function at home, school or other settings.
For that reason, many families choose to work with a board certified behavior analyst to develop strategies for dealing with the difficult and often frustrating behaviors that are the hallmarks of a child on the spectrum. Diet and, in some cases, medication can help reduce some aspects of autism, but a plan for dealing with behavior is often a requirement. Understanding the triggers for certain behaviors, outlining clear behavioral expectations and consequences, and finding ways to replace negative behaviors with positive ones can help everyone in the family live with the diagnosis.
Many people see sleep as the third essential process humans need in order to stay alive, with food and water being the first two. However, people can live a surprisingly long time without food or water (Mahatma Ghandi lasted 21 days), whereas a sleep-deprived person can run into real difficulties after just 11 days without sleep.
Despite this, sleep is one of the first things people are happy to do away with. More than 41 Million Americans don't sleep enough, and it's a very similar story across the pond in the UK.
If you have children, it's vital that you provide them with a sensible sleeping pattern, otherwise they may find it hard to concentrate and their IQ might even be affected. Worst of all though is the research that claims a lack of sleep can lead to a range of chronic health problems.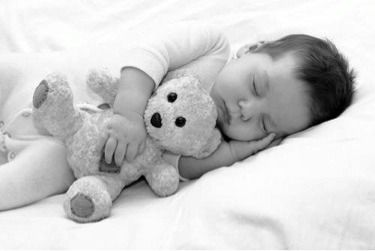 Read more