A recent study indicated that someone joins the social network LinkedIn every second. Whether they are looking for a new job, or looking for a way to connect with others in the same field, people from all over the world can vouch that LinkedIn is the place to see and be seen — and is a vital resource for a successful career.
Like most social media, though, LinkedIn is only as good as the people who are using it. For every person who has landed a new gig on the site, there's another who has made a faux pas that damaged their reputation. Whether you're just out of school or an experienced professional with an online public safety degree, understanding how LinkedIn works and how to use it can make a difference in your professional life.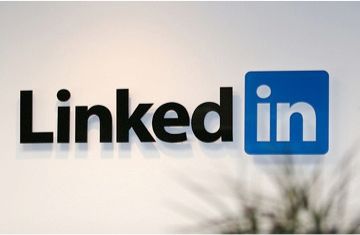 How LinkedIn Works
Like other social networking sites, LinkedIn operates via professional profiles detailing users' work experience, education and skills; profiles also include contact information, links to publications or blogs and endorsements. Members can also write status updates. Unlike other sites, LinkedIn is more focused on professional activities and accomplishments than socializing.
LinkedIn users build professional networks with other users via connections. You might connect with your co-workers at a current or former job, for example, or contacts you've made through school, conferences and social groups. As your network grows, your contacts can introduce you to others — or you can request to connect with someone you don't know yet but would like to. You can also connect and communicate with others via discussion groups and message boards on the site.
How LinkedIn Helps Your Career
While many jobs are still posted on traditional job search sites, more employers are turning to LinkedIn to post jobs and search for potential candidates. The more complete your profile, the more likely it is that a potential employer is going to find you and contact you.
But job listings are only one way that LinkedIn can lead to a successful career. When you're searching for a new gig, your LinkedIn connections can be a valuable resource, whether by providing leads on open positions or by giving references about you and your work.
Your LinkedIn network can also help you when you need knowledge or advice. For example, if you're considering an information security degree online, you can post to one of the many information security-based discussion groups, and ask for feedback and opinions about your options. In some cases, you might ask your network or groups for information or advice on how to handle a problem or situation, or for a resource for doing research.
Proper LinkedIn Etiquette
As much as LinkedIn can help your career, though, it can have a negative impact if you don't follow basic etiquette and best practices. For example:
Complete your profile with a recent, professional-looking photo. An incomplete profile screams amateur. If you are requesting connections with people you don't know well, then complete profile helps them determine whether to hit the "Accept" button.
Only send connections to people who you know, who your connections know or who you have something in common with. Sending out random requests because you think someone might be able to help you is not effective networking. If you're contacting someone you haven't met, send a personal message explaining why you're reaching out and seek to build a relationship.
Join groups, and be professional in your comments. Feel free to rant on your personal Facebook page, but on LinkedIn, maintain a professional demeanor. Be polite, take care with your posts — spellcheck! — and keep your image in mind.
Finally, don't lie! While this might seem obvious — and applies throughout your career – because your LinkedIn profile is public, if you stretch the truth about your roles, accomplishments or contacts, it's only a matter of time before someone calls you out on it.
LinkedIn is a valuable tool for both jobseekers and those who want to advance their careers, but only when used properly. If you don't have a profile, take some time to explore the site and see how it can benefit you. You might just find your next job there!
The following two tabs change content below.
LN
Ellen is a blogger, a web content writer, a researcher, a stalker, an entrepreneur wanna-be, a resourceful moneymaker, a big fan of Supernatural TV shows, a household queen, and a mom of four.