Nowadays, more and more couples are opting to enlist help when planning and executing their dream wedding. Nuptials can be expensive, time consuming and stressful, when they should really be all about fun, excitement and romance.
Hiring an event planner to professionally coordinate and oversee all elements of the big day can be the best way to keep your wedding on-budget, on-time and stress-free.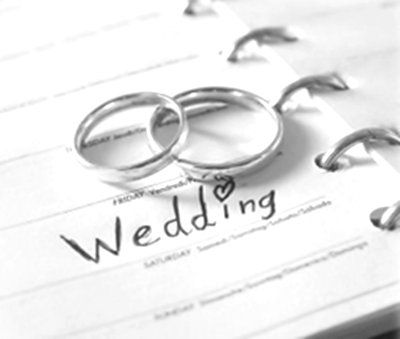 Save Time and Money
For many, the first thought when thinking about hiring and event planner is "can we afford it?" Often, people are reluctant at the thought of spending the money to hire a professional but, in reality, the decision to hire an event planner will save you money overall.
When you employ somebody to professionally plan and run your event, you can brief them on your budget and it is their job to ensure it is adhered to. Unforseen expenses and forgotten last-minute details are commonly occurring culprits that blow out your budget. With an event planner, you insure against these expensive mishaps and spend only within the budget that you've saved up and designated for the event.
In the same way, you can ensure there's no last-minute rushing or unavailability due to late bookings causing you stress – everything is planned out within appropriate spaces of time and you can rest assured that everything will run smoothly. This will free up your time too, and you won't find yourself spending all your "time-off" running around getting everything ready within your overstretched schedule.
Enjoyment Instead of Stress
With somebody planning your wedding, contacting suppliers of goods and services, coordinating all the elements on the day, handling your budget, keeping things on schedule, well, there's nothing left for you to stress about. You can spend that valuable time enjoying the lead-up to your special day and when the time comes to walk down the aisle there's nothing on your mind but the smiling face of your soon-to-be spouse.
Professional Guidance
By employing an event planner, you've got a world of experience and knowledge at your disposal. An event planner will know exactly what works and what doesn't when it comes to every aspect of your wedding. They know what it takes to make sure everything runs as smoothly as possible and they have professional connections all across the industry.
With their years of experience and with many weddings and other events under their belt, they are able to guide you and work with you to ensure your wedding is exactly what you want, and will be an unforgettable experience for your guests as well.
You Have the Final Say
Hiring an event planner is the best of both worlds: you've got somebody there to manage your wedding, right down to the finest details, but you still have creative control. Your event planner will discuss all your options with you and will seek the "OK" from you on every element of your event. They will work closely with you to ensure they can both understand and meet your needs, and tailor the event to suit you and your partner perfectly.
Keep It Original
An event planner will have been involved in many other weddings and will have seen and done it all. This experience is invaluable in making your wedding an event that will stand out from any other wedding. They know what's common in the industry, what's been done to death, and what makes a wedding truly memorable. They'll also have the best idea of how to do something outstanding while keeping it tasteful and timeless.
So, whether you've just started planning or you're already feeling knee deep in wedding stress, take a moment to weigh up the true value of hiring a professional to handle your event. You're not just saving money in the long run, you're also saving yourself a world of time and pressure. Being able to enjoy the happiest day of your life worry-free is priceless.
Start some research, ask around, and find an event management company that suits you best. You won't regret it.
The following two tabs change content below.
LN
Ellen is a blogger, a web content writer, a researcher, a stalker, an entrepreneur wanna-be, a resourceful moneymaker, a big fan of Supernatural TV shows, a household queen, and a mom of four.