Last February, we got ourselves our first new-old car – a Daewoo Racer GTE. At first, we were uber excited about it and hubby had elaborate plans on restoring it. Eventually, the excitement faded and then after two months, we decided to "swap" it with another not-so-new car – a Toyota Corolla.
It was a good deal. We traded our old car plus some cash for a car with a higher value. I actually was a bit hesitant at first considering that we have already "accessorized" the Daewoo Racer and we have done a lot of repairs. What changed my mind is the fact that maintenance was cheaper for a Toyota Car, the parts are cheap, the labor can be done by almost any mechanic – no need to go to a "CASA", and Toyotas are also more in demand than Daewoos.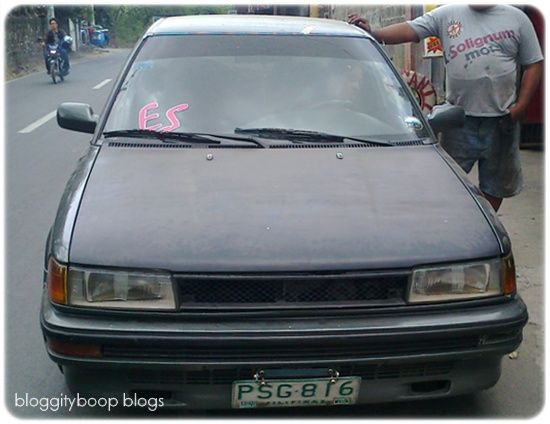 The Corolla car wasn't exactly in good condition when we got it. There was a problem with the brakes, and with the aircon – and it was dirty. It seemed like it was parked in a filthy garage for a long time.
We had the brakes repaired, and we had Freon loaded to its air-conditioning system (I don't know the car technical term for that part so bear with me). We also added some accessories, changed some parts, and hubby painted some of its parts.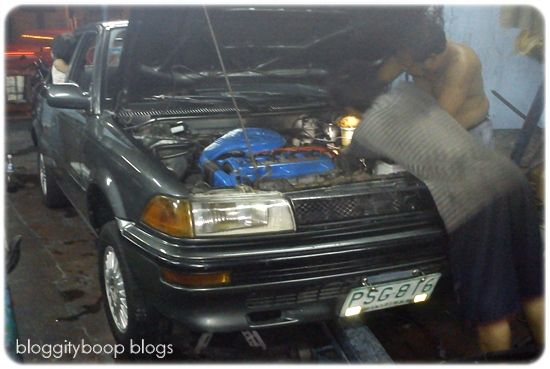 Anyway- anyhoo, here's a picture of the improved Toyota Corolla AE92. It now has plenty of lights, crossbars, chin, stickers, etc… We're still going to sell or swap this one to again, a car with better value.
The following two tabs change content below.
LN
Ellen is a blogger, a web content writer, a researcher, a stalker, an entrepreneur wanna-be, a resourceful moneymaker, a big fan of Supernatural TV shows, a household queen, and a mom of four.