Yesterday was our 'monthsary' and we spent it in a Petron Car Care Service Center. After some problems with the distributor (it needed cleaning) and high tension wire connections which resulted to our car – stopping in the middle of the road, we were able to take it home but before we did, we subjected it to some car maintenance procedures – change oil and flushing. The original plan was for hubby to do the changing and flushing on his own but he wasn't feeling well that day and so we took it to a Petron Center nearest us.
We were originally charged Php 1,370 but since they didn't have an oil filter cap that would match our car (the mechanic assured us that they had everything we needed for the 'procedure' and it was only after the oil draining process did he figure out that the filters they had available didn't suit our car) so they refunded the Php 202. I think the process could have been finished in less than an hour (we had to wait for about two hours) if we didn't have to wait in vain for the mechanic who had to look for a filter cap from nearby auto shops. He didn't find any so we had no choice but to use the old one (the mechanic just cleaned it).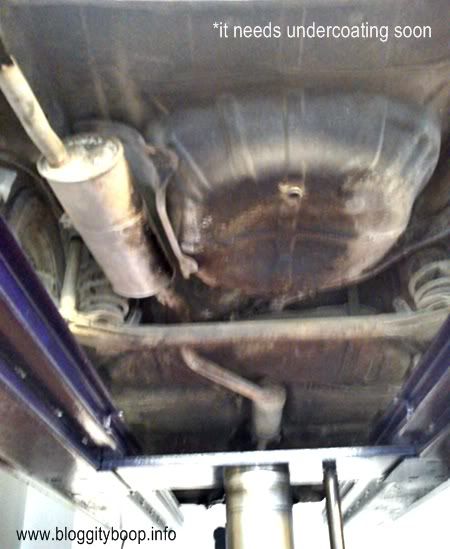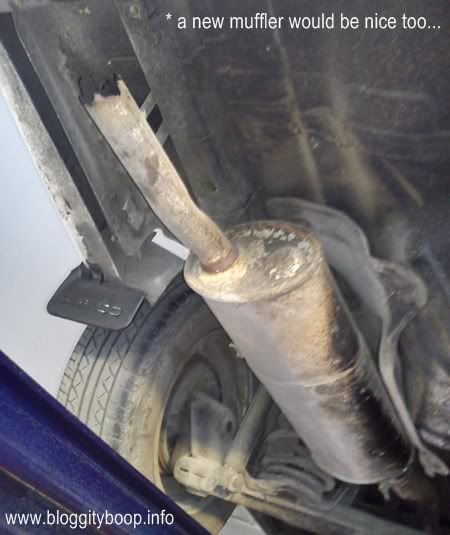 Yana was with us the whole time and she was amazed to see the car being 'lifted'. We spent our waiting inside the small Treats convenience store. We bought crayons and the kind girl there gave us scratch papers for Yana to doodle on.
The following two tabs change content below.
LN
Ellen is a blogger, a web content writer, a researcher, a stalker, an entrepreneur wanna-be, a resourceful moneymaker, a big fan of Supernatural TV shows, a household queen, and a mom of four.