We're on the 2nd week of 2012 and I haven't presented a year end report in any of my blogs…. tsktsk… so before posting anything more here, let me present my late year end report for 2011…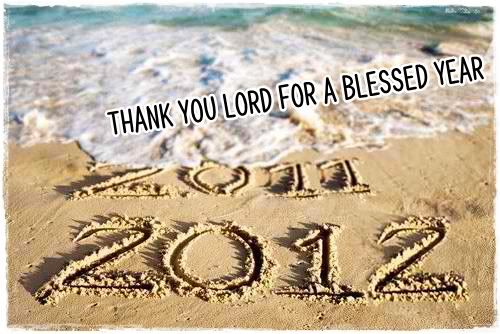 2011 proved to be very fruitful for me as a blogger. At the start of the year, my two primary blogs – this and http://mommysinfodose.info were already earning – and doing well, especially with blog contests. Those earnings and winnings – and the fact that I was enjoying writing (and I was addicted to domains) prompted me to start new blogs. That January, I got two new domains – http://pinayblogger.info and http://foodfashionbeautyblog.info and then come February, I again got two new domains – http://mommysurvival.info and http://musicmoviestars.com. I also got http://daydreamingmommy.com sometime in May.
During the first four months of the year, I wasn't very active online – primarily because my daughters had their birthdays (January 26 and February 12), and because we had to move thrice (first to my parent's house, and then to a small apartment, and then to a better apartment where we live now). All that moving happened in less than two months.
Come April, I started blogging seriously again, and I started earning better too. I was able to really blog and update my new domains which got PR1s and PR0s then.
May was a lucky month. I bagged the biggest prize I ever got – a Samsung SMART TV which was then worth Php 65,000.00. I also won in an Electrolux Dynamica Vacuum and during the very fun awarding ceremony, I was then able to meet a number of my fellow blogger friends. I think that was the start of me as a semi-events blogger (which unfortunately, did not last long as I had to continuously decline offers and invites because of my busy WAHM sched)
June was I don't know – relatively okay but I think nothing that significant happened. Well, I again started two new blogs but I have not be able to update them just yet. July – the month of my birthday was also another blessed month. I won a Blackberry Bold 9780 from Unbox (worth Php15,000 ++), and also two genius phones from LG Philippines (worth Php 50,000 ++) and Nuffnang 😀
August was also a good month. Advertisers were knocking on my door then – including local ones. I also won in another blog contest – that of Arrow Home Improvement – and I won an Android Tablet (Vinta Noli). I got lucky with raffle draws too and bagged almost Php2,000 worth of food-prizes from Certified Foodies and a Swatch Watch from Lyzalane.info. I also started winning in PostNjoy contests.
Come September, I hosted four giveaways and earned lots of new readers and followers. One for a cute QWERTY phone, another for a makeup pallete, another for baby diapers and baby monitors (Thank you Drypers!) and another for Biogesic Giftpacks (Thanks Biogesic!). Thanks to my fellow bloggers, especially to my PMC family, my Mommy Survival Guide also got included in the list of the Influential Blogs for 2011. During the awarding ceremony, I also won a Tagaytay home-resort accommodation worth Php 35,000 ("T" Chilline).
October, November, and December were very busy months for me. I got lots of opportunities as the page rank of my blogs went up to PR2s & PR3s. I also got the chance (and the free time) to attend a number of events (Thanks to my brother Earl for minding the kids while I'm gone), and I was also super busy at home and with my freelancing work.
Overall, 2011 was one lucky and successful year for me and my blogs. I think I have accomplished all of my goals – except for one (getting a car) but I have been immensely blessed. I hope 2012 will be a good one too. Thank you so much for all your support and for continuously joining me in my adventures as a mom, a contest-addict, and a blogger.